Important plumbing Thousand Oaks tips you need to know
Plumbing Thousand Oaks Tips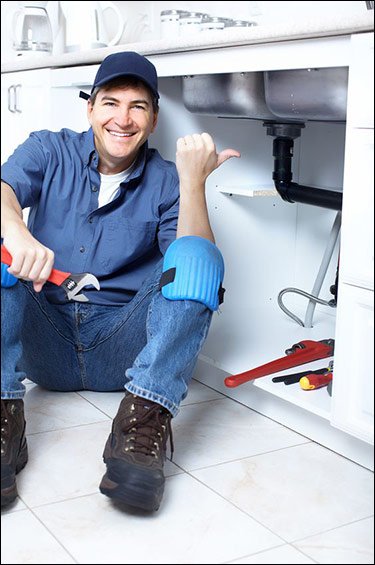 It's like Murphy's Law. Everyone knows that the worst time for plumbing in Thousand Oaks to go out is exactly when it will go out. Whether it's on the first day of a holiday weekend, or when you're expecting guests for a visit (or both at once), it's just the way things happen. You always seem to need a plumber at the most inconvenient time. What people don't necessarily know (or conveniently forget) is what affects their plumbing. Plumbers know plumbing – and while they can help with installation and repair, it turns out a good plumber can give you the information you need to keep your pipes running smoothly.
Factors Affecting Thousand Oaks Plumbing
Stop Flushing Anything Other Than Toilet Paper
Toilet clogs are one of the many kinds of calls for service for plumbing in Thousand Oaks. The culprit? There's just so many things that claim to be flushable these days, from feminine products to toilet scrubbing pads to flushable wipes and more. There's just one problem – they're not. Sadly, the claim that they're flush able isn't supported by evidence, but plumbers have ample evidence that these so-called flush able products can quickly block your pipes and cause your plumbing to back up.
Chemical Drain Openers Can Ruin Your Pipes Of course a plumber is great when you have a clog, but when you have a plumbing problem at one of those inopportune moments, you might be tempted to reach for the chemicals. Don't. They're caustic enough to clear clogs (or at least that's what the bottle claims). This makes them strong enough to ruin your plumbing and the tools you use to clear clogs, too. Prevent backups by keeping things not meant for your drain (hair, grease, and the products mentioned above) out and keep your drains running smoothly.
Just Say No to Drop In Fresheners There's no substitute for keeping your toilet clean the old fashioned way. A good plumber knows that drop in toilet fresheners have chemicals that can eat away the components of your toilet quickly and create the need for repairs.
Use Your Garbage Disposal Judiciously While a plumber is great for dealing with sink clogs, the best way to deal with them is to prevent them. Keep things like hair and grease from going down your garbage disposal, feed things through in small chunks with plenty of water.
The Simple Little Device That Could Save Thousands On Post-Leak Repairs Most people think of plumbers in a crisis moment, but it turns out that there are a number of things plumbers also do to help prevent problems and to keep little problems from becoming larger. Talk to your plumber about installing a water leak protection system. It's a system designed with an alarm and a water shutoff, and it could save you hundreds or even thousands in water damage repair in the event of a leak. A trustworthy plumber who is a professional who is ready to partner with you to maintain your plumbing in Thousand Oaks for best results for years to come. Make an appointment to learn more about our family owned full service plumbing company.
Also Check: Thousand Oaks Drain Cleaning
Reference:
Cardiff Directory @CDFDirectory
December 27, 2016 – https://t.co/tme295WZL4
AMC #Electrical – for all your electrical needs in #Cardiff https://t.co/tme295WZL4 https://t.co/VDFT3bEyOW
Wikipedia
In plumbing, a trap is a U, S, or J-shaped pipe located below or within a plumbing fixture. An S-shaped trap is also known as the S-bend invented by Alexander