Why should you select Downey plumbing?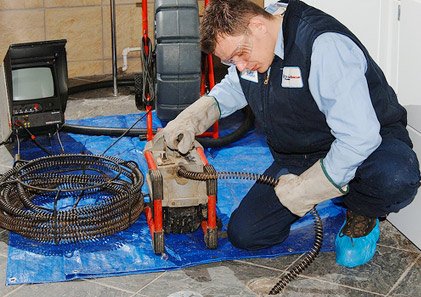 Downey Plumbing offers a broad range of solutions to both residential and commercial customers. With 80 years in the business we are confident that our services are second to none as far as quality goes. Our reputation is built on our expertise and ability to fix problems in a cost efficient way. We also offer quality products such as air conditioning and heating systems as well as bathrooms and kitchens. We are confident that we can provide a professional solution at an affordable price.
We are also proud of our 24/7 emergency service. We can handle all problems right away – no issue is beyond us. We want to be your single plumbing, heating and air conditioner provider. If you or your business is based in Southern California we will serve you with confidence that we are the best provider. Our services fall under five categories: plumbing, HVAC, residential, commercial and remodelling.
1. Plumbing. We specialize in plumbing repairs, maintenance and installation and we can do it at a great price. Our expert technicians are professional, efficient and highly trained to meet your every plumbing need, be it an emergency or routine maintenance. Sewer problem, leak or clogged drain? Get in contact and we'll take care of it now!
2. HVAC. We offer first class, cost effective heating and air conditioning solutions. Your comfort and health are our priority. Innovative and reliable, our products and services will give you 100% satisfaction. You might be interested in replacing an existing system with a more energy efficient one or you might just need some minor repairs – whatever your needs or wants we will deliver in a timely, efficient manner. Come to us for peace of mind at a fantastic price.
3. Residential services. At Downey we are equipped to handle any plumbing, heating or air conditioning problem that might arise in your home. If left untended a minor repair can turn into a major problem. We are here to insure this doesn't happen. We understand the trouble such problems bring to your home. Our 24/7 emergency service is there for you if something happens. For us no job is too small or too big.
4. Commercial services. At Downey we understand the particular needs of businesses and how disruptive a plumbing or air conditioning problem can be to the day to day running of them. You might have a clogged toilet or sink or a more serious issue such as a broken air conditioner or heating system. Whatever the problem we'll get it fixed fast so's you can return to the operation of your business.
5. Remodelling. We also install kitchens and bathrooms. From the initial design stage through the finishing touches we will take care of it all with as little discomfort to you and your family as possible. Call us and we will send a remodelling expert out to you. They will listen to you and gain an understanding of what you want. Then we will work hard to make it happen.